Up
Conspiracy, December 10th--13th, Union Chapel, Islington
I can personally vouch for the brilliance of many of the artists, and so would anyone who has witness Higher Than The Sun's aerial routines, Angels of Disorder heart-stopping circus-theatre performances, the Stretch People, Cirque du Birque, Ben et al.

Seriously, your eyes will be opened...

This website about Conspiracy is the place to go!!!!!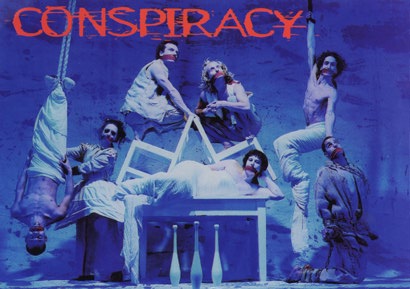 (much larger version)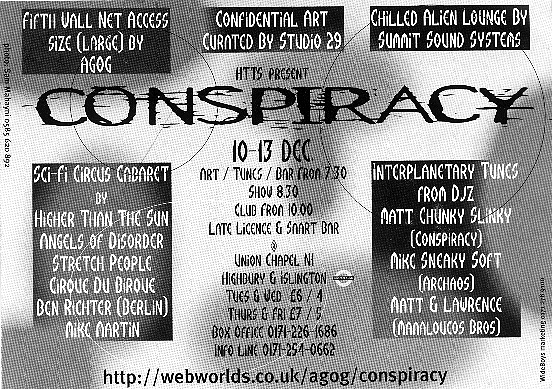 A close-up of the Stretch People, "the boys done us proud"
Last updated by markt@harlequin.co.uk Fri 8 Nov 1996